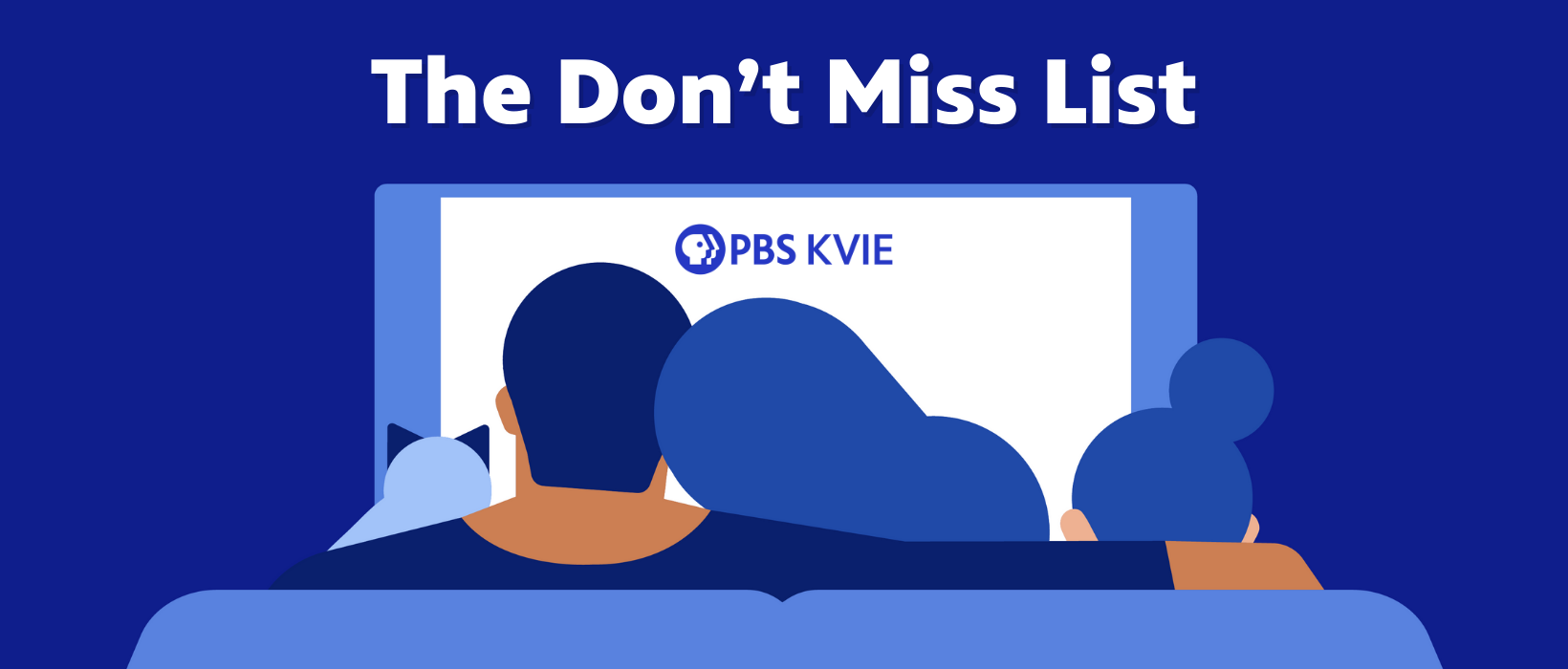 Each month we have a variety of great programs, which can make it hard to decide what to watch! We've compiled a ranking of programs with number one being an absolute MUST watch. Get ready to mark your calendar or set your DVR!
1. The American Buffalo: A Film by Ken Burns
Premieres Monday & Tuesday, 9/16 & 17 at 8PM
Examine the dramatic story of how America's national mammal, once numbering in the tens of millions and sustaining the Native people of the Great Plains for untold generations, nearly disappeared forever. This 2-part series from Ken Burns documents the startling swiftness of the species' near extinction in the late 19th century – and then how an unlikely collection of people rescued it from disappearing forever.
---
2. Nature: The Platypus Guardian
Premieres Wednesday, 10/18 at 8PM
Follow one man's mission to save the local platypus species in Tasmania. While visiting an urban waterway, photographer Pete Walsh stumbles upon a platypus who lets him into her secretive world, and a relationship like no other develops. Pete embarks on a mission to rally his community and save the species before it's too late.
---
3. World on Fire on Masterpiece, Season 2
Premieres Sunday, 10/15 at 9PM        
Follow the intertwining fates of ordinary people as they face the effects of war in this adrenalized, emotionally gripping, and resonant World War II drama. The second season continues as Harry, Lois, Kasia, and others grapple with their new lives in the devastated streets of Britain, the resistance within occupied France, and the brutal sands of the North African desert.
---
4. Hotel Portofino, Season 2
Premieres Sunday, 10/15 at 8PM
Set in a beautiful Italian town, this lush Roaring '20s drama follows an elite yet dysfunctional British family who open a hotel for upper-class travelers. Season 2 picks up in the summer of 1927 as Bella's husband returns unannounced, her children grapple with their messy private lives, and a visit from a travel guide could make or break the hotel's future.
---
5. Annika on Masterpiece, Season 2
Premieres Sunday, 10/15 at 10PM
DI Annika Strandhed and Glasgow's Marine Homicide Unit return to solve more grisly murders that wash up from Scotland's waters. Along the way, Annika shares her wry insights on the crimes while raising her teen daughter, Morgan. Season 2 also welcomes new faces Magnus, Annika's father, and DC Harper Weston, a newcomer to the team.
---
6. Native America, Season 2
Premieres Tuesday, 10/24 at 9PM
Discover the stories of Native Americans who are carrying forward Indigenous values in this groundbreaking portrait of the beauty and power of today's Indigenous world. Smashing stereotypes, this 4-part Native-directed series follows the brilliant engineers, bold politicians, and cutting-edge artists who draw upon Native tradition to build a better 21st century.
---
7. Nature: Spy in the Ocean – Deep Thinkers
Premieres Wednesday, 10/25 at 8PM
Go beneath the waves on a spy mission to the depths of the ocean! This 4-part miniseries employs animatronic spy cameras disguised as marine animals to secretly record behavior in the wild. On the first episode, uncover the secret lives of large-brained whales, smart octopi, diving monkeys, creative fish, and other intelligent animals.
---
8. NOVA: Ancient Earth
Premieres Wednesday, 10/4 at 9PM
Dive into the most dramatic events in Earth's 4.5-billion-year history – from its birth to the emergence of humanity – in a new 5-part miniseries from NOVA. How did a land of molten lava transform into a lush, green, watery world filled with life? With dazzlingly realistic animation based on the latest research, each of these five episodes brings to life long-lost worlds that ultimately led to the one we know today.
---
9. New episodes of Secrets of the Dead
Wednesdays 10/11, 18 & 25 at 10PM
Uncover more history mysteries from around the globe with new episodes. This month, explore the sunken remains of an early Christian basilica in western Turkey on The Sunken Basilica. Discover the expensive world of dinosaur fossil collecting on Jurassic Fortunes. And get to know the untold story of Paris' most famous landmark on Eiffel's Race to the Top.
---
10. Little Bird
Premieres Saturday, 10/21 at 10PM

Follow an Indigenous woman's journey as she reconnects with her past to find her birth family. Her quest lands her in the Canadian prairies where she discovers that she was one of the generation of children forcibly apprehended by the Canadian government through a policy, later coined the 60s Scoop.
---
The Don't Miss List – October 2023