Recently Closed Positions:
Editor
Leadership Giving Coordinator
Network Administrator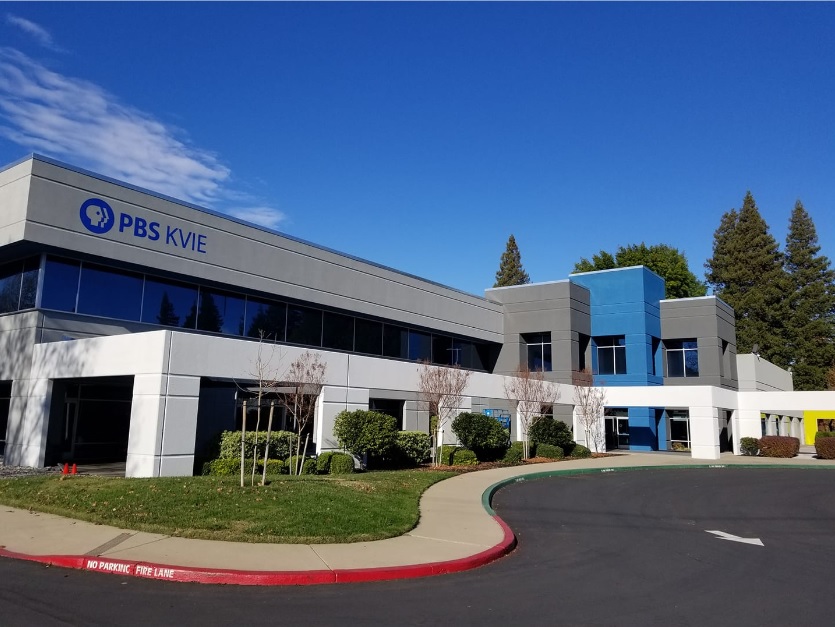 PBS KVIE employees are talented and creative individuals with a passion for public television and serving our community. You, too, can join our team and be a part of something greater!
PBS KVIE, in the nation's 20th largest television market, is one of the premier public television stations in the country. We offer competitive salaries and benefits.
Resumes can be accepted ONLY for open positions. Send both a cover letter and resume to the e-mail address listed in the job description or send to the mailing address shown in it. Be sure to identify the position you are seeking in your subject line.
Our benefits include:
Medical, dental, life, LTD, and vision insurance
Flexible spending plan (for health and dependent care reimbursement)
Voluntary Accident and Critical Illness insurance
401(k) Retirement Plan
Time Off - accrued vacation and sick, and paid holidays
Subsidized health club membership
College savings plan
Birthday and anniversary celebrations
Training opportunities
Opportunities to learn television broadcast: on-air talent, audio, camera, floor director, voice over, and more.
PBS KVIE will not accept unsolicited resumes. Please only send a resume for a specific job opportunity. If you have any questions regarding the employment process at PBS KVIE, please send an e-mail to careers@kvie.org. NO PHONE CALLS, PLEASE. Due to the high volume of calls, PBS KVIE will not accept or respond to phone inquiries. Candidates will receive an electronic acknowledgment after receipt of resume and cover letter. Further, qualified candidates will be contacted for a phone screening.
PBS KVIE EEO Policy: PBS KVIE is an equal opportunity employer. In accordance with anti-discrimination law, it is the purpose of this policy to effectuate these principles and mandates. PBS KVIE prohibits discrimination and harassment of any type and affords equal employment opportunities to employees and applicants without regard to race, color, religion, sex, national origin, disability status, protected veteran status, or any other characteristic protected by law. PBS KVIE conforms to the spirit as well as to the letter of all applicable laws and regulations. PBS KVIE is required to publish our EEO Filing with the FCC. If you would like to see it, visit our public info page.
PBS KVIE Diversity Statement
Our service goal in programming and production is to present the community back to itself. Through a national and local lens, we aim to provide everyone with the best connections to our past, present, and future. We are strongly committed to increasing the diversity of the station, the content of our programming, and the communities we serve by recruiting individuals of exceptional ability and talent from a broad range of ethnic and academic backgrounds, experiences, cultures, and lifestyles, and we are dedicated to the inclusion, retention, and growth of all such individuals.
PBS KVIE fosters an environment in which differences are respected, unique ideas, perspectives, and contributions are valued, and employees are treated fairly. Diversity offers a variety of views, approaches, experiences, and actions for use in strategic planning, problem-solving, decision-making, and storytelling. To remain relevant to our community rich with diversity and culture, PBS KVIE welcomes that diversity through our recruitment and selection of employees, board of directors, and community advisory committees. With a commitment to diversity, we can better serve our community as our region's great storytellers.
Equal Employment Opportunity Employment decisions at PBS KVIE are based on merit, qualifications, and abilities to provide equal opportunity and advancement to all individuals. We prohibit discriminatory employment practices on the basis of sex (including pregnancy, childbirth, breastfeeding, reproductive health decision-making, or related medical conditions), sex stereotype, race (including traits historically associated with race, such as hairstyles and textures), religion (including religious dress and grooming practices), color, gender, gender identity, gender expression, sexual orientation, transgender status, national origin (including immigration, citizenship status, language use restrictions and possession of a driver's license issued under Vehicle Code section 12801.9), ancestry, physical or mental disability, medical condition, genetic information, marital status, registered domestic partner status, age, political activities/affiliations, military and veteran status, or any other basis protected by federal, state, or local law or ordinance or regulation. PBS KVIE also provides reasonable accommodation for qualified individuals with known disabilities who can meet the essential functions of the position, unless doing so would result in an undue hardship.
Diversity in the Workplace We recognize that a talented and diverse workforce is key to serving our community at the highest level. We strive to reflect the gender and ethnic diversity makeup of the combined 4-county employment pool of Sacramento, Placer, Yolo, and Sutter counties. We seek a diverse candidate pool by partnering with community organizations that encourage the participation of women and persons of color. All members of management are responsible for supporting PBS KVIE's commitment to a diverse workforce, celebrating an inclusive environment, and celebrating welcoming behavior.
It is our goal to provide and support a culture that encourages diversity, facilitates understanding of perceptions, and builds a cohesive work environment. We are fully committed to providing opportunities for professional development through internal recruitment and promotion opportunities, educational growth, job shadowing, skill identification and enhancement, and on ongoing evaluation of services and policies.
Board of Directors and Community Advisory Our commitment to diversity extends to our volunteer board of directors and community advisory board. PBS KVIE seeks to be representative of our 16-county television designated market area (DMA). The Nominating Committee of the Board assesses diversity in age, gender, ethnicity, occupation, and geographic location before nominating potential board members. We strive to recruit community advisory committees that match the diversity of our service area to ensure that feedback on our programming is reflective of our community and its needs.
Diversity offers a variety of views, approaches, experiences, and actions for use in strategic planning, problem solving, decision-making, and storytelling. To remain relevant to our community rich with diversity and culture, PBS KVIE must too embrace that diversity through our recruitment and advancement practices, and selection of board of directors and community advisory board.
PBS KVIE Background Check Policy: PBS KVIE conducts criminal background checks for all new employees (including credit and DMV background checks when appropriate for the position).