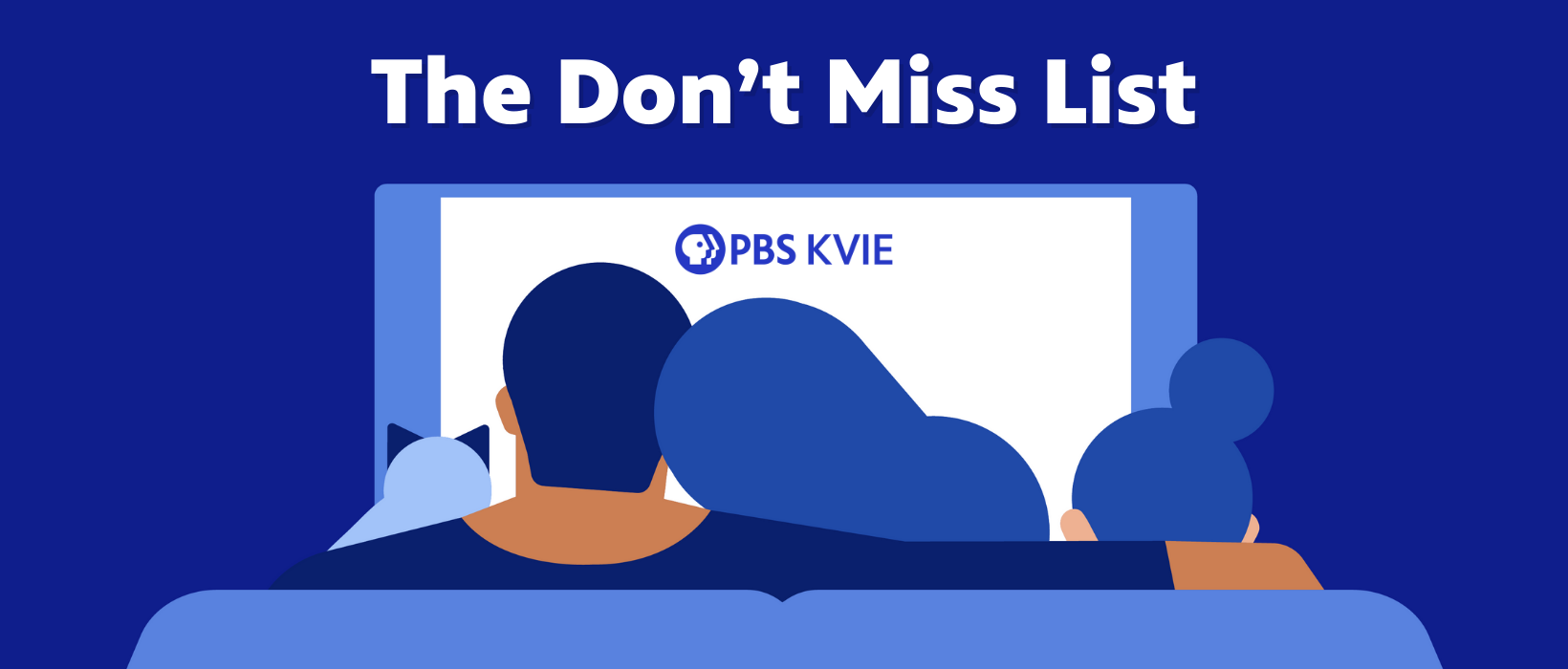 Each month we have a variety of great programs, which can make it hard to decide what to watch! We've compiled a ranking of programs with number one being an absolute MUST watch. Get ready to mark your calendar or set your DVR!
1. Fanny: The Right to Rock 
Premieres Monday 5/22 at 9PM

Discover the untold story of Fanny, a self-founded garage band of Filipina American teens from Sacramento who rose to prominence in the 1960s and '70s. Delve into the group's origins: the sexism, homophobia, and anti-immigrant sentiments they faced. And trace the band's journey and influence to their reunion today.
Attend the Homecoming Screening Party & Performance at the Crest Theatre in Downtown Sacramento on May 22! Tickets are free, but seating is limited. Reserve your ticket today!
---
2. Wild Scandinavia
Wednesdays 5/10, 17 & 24 at 8PM              
Immerse yourself in three iconic Scandinavian landscapes – the hauntingly beautiful coast, the magical seasonal forests, and the volcanic and arctic extremes – in this breathtaking natural history series. Surprising wildlife stories of lynx, puffins, orca, wolves, and more reveal the resilient spirit of Scandinavia. Myth and modernity co-exist in this icy natural world.
---
3. National Memorial Day Concert
Premieres Sunday 5/28 at 8PM with an encore at 9:30PM             
Honor our country's military service members of the past and present with acclaimed actors Gary Sinise and Joe Mantegna as well as renowned pops conductor Jack Everly and actress Mary McCormack. This celebration includes a star-studded lineup for all our men and women in uniform, their families, and those who have made the ultimate sacrifice for our country.
---
4. NOVA: Saving the Right Whale
Premieres Wednesday 5/3 at 9PM
Get a glimpse into the lives of the North Atlantic right whale. These giants of the sea are among the planet's most critically endangered large ocean mammals. With fewer than 350 remaining as of 2023, they could be extinct within 20 years. But teams of marine biologists and whale rescuers are determined to help save the species.
---
5. Nature: Attenborough's Wonder of Song
Premieres Wednesday 5/3 at 8PM
Explore the significance of animal songs as Sir David Attenborough presents seven of the most remarkable tunes found in nature. From the largest lemur to the humpback whale to the lyrebird, discover how animal songs are essential for survival. Joyous, surprising, and poignant, this pioneering research and astounding insight is a chorus of wonder – and a wake-up call.
---
6. Father Brown, Season 10
Premieres Friday, 5/12 at 9:45PM
Father Brown is back for a new season! It's 1954, and the Cotswolds' clergyman sleuth is busy with a new string of investigations and new faces in the village of Kembleford. Father Brown has plenty on his plate with royal visits, kidnappings, and notorious gangsters, plus the return of his old adversary Flambeau.
---
7. Miriam and Alan: Lost in Scotland
Thursdays 5/18 & 25 at 9:33PM
Journey across Scotland with Miriam Margolyes and Alan Cumming as they return to their Scottish roots, mixing wit and memories. A journey that begins in their once mutual home of Glasgow moves up the West coast, across the far Highlands, and back down the East side, as the duo meet a host of fascinating characters.
---
8. American Masters: Nam June Paik – Moon is the Oldest TV
Premieres Monday 5/15 at 9PM
See the world through the eyes of Nam June Paik, the father of video art and coiner of the term "electronic superhighway." Born in Japan-occupied Korea, Paik went on to become a pillar of the American avant-garde and transformed modern image-making with his sculptures, films, and performances. Experience his creative evolution as Academy Award nominee Steven Yeun reads from Paik's own writings.
---
9. When We Were Shuttle
Premieres Wednesday 5/31 at 9PM
Explore what NASA's space shuttle program meant to six exceptional men and women who worked behind the scenes to make it fly. Also examine how the shuttle impacted life in the Sunshine State – from the thriving aerospace and tourism industry it sustained, to the decision to retire the shuttle when the program ended in 2011.
---
10. NOVA: Your Brain
Wednesdays 5/17 & 24 at 9PM
Discover the tricks and shortcuts the brain takes to help us survive. Is what you see real? Are you in control, or is your brain controlling you? Your brain – for centuries a black box – is slowly giving up its secrets to modern neuroscience, shedding light on big questions that go to the very heart of who you are.
---
The Don't Miss List – May 2023