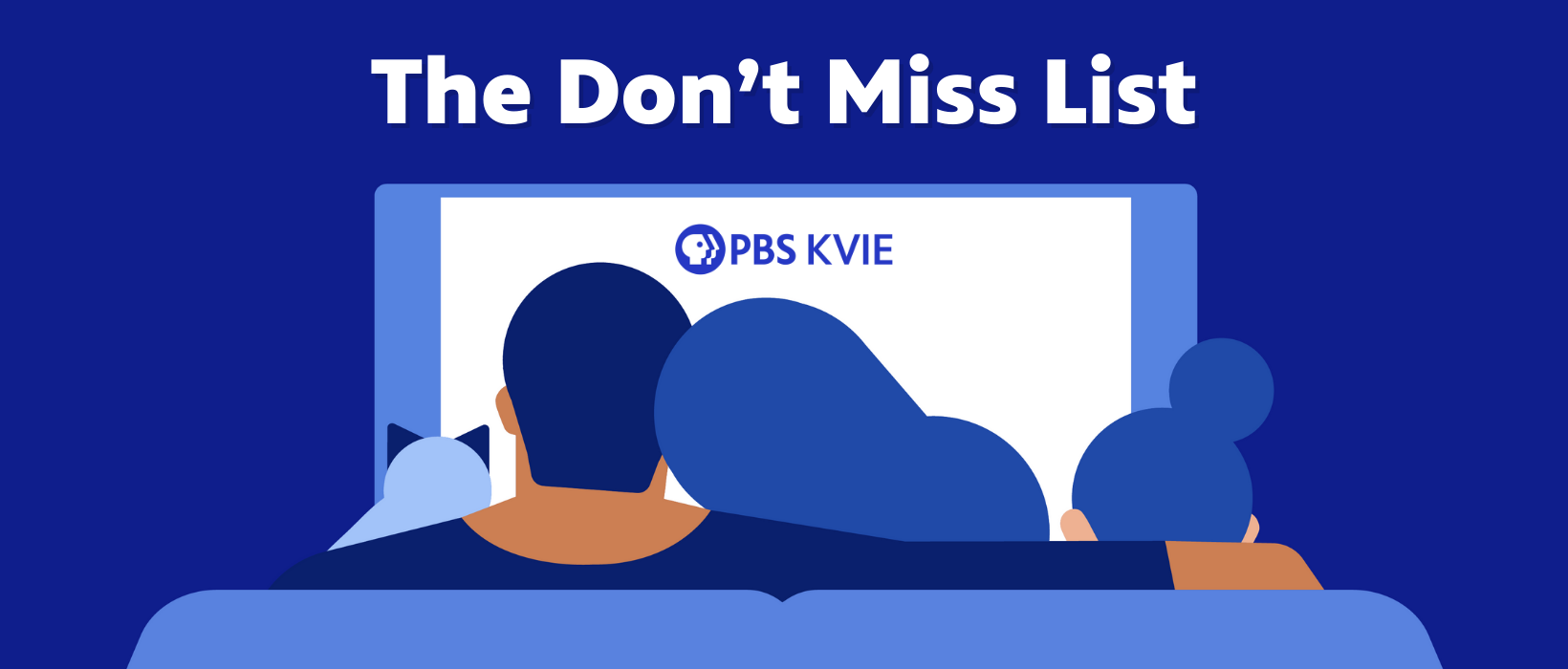 Each month we have a variety of great programs, which can make it hard to decide what to watch! We've compiled a ranking of programs with number one being an absolute MUST watch. Get ready to mark your calendar or set your DVR!
1. Sanditon on Masterpiece, Season 3 
Premieres Sunday, March 19 at 9PM
 
Return to the 1800s English seaside resort for more romantic intrigues with this third and final season. Charlotte Heywood arrives at Sanditon with her fiancé, but what will happen when she and Alexander Colbourne meet again?
---
2. Call the Midwife, Season 12
Premieres Sunday, March 19 at 8PM
It's 1968, and the nuns and nurses from Nonnatus House return for more midwifery and family life. The midwives welcome a new nun, Sister Veronica, and tension in Poplar arises following the effects of Enoch Powell's "Rivers of Blood" speech. Meanwhile, the bond between Trixie and Matthew only strengthens following their engagement.
---
3. Marie Antoinette
Premieres Sunday, March 19 at 10PM
Follow a teenaged Marie Antoinette as she leaves Austria to marry the Dauphin of France. With pressure to secure the Franco-Austrian alliance, she must follow the complex rules of the French court while attempting to charm her reluctant king-to-be. Marie tries to recreate Versailles in her image: free, independent, and feminist, but her opponents will do everything to bring her down.
---
4. Pride & Prejudice
Episodes 1 – 3: Sunday, March 5 at 7, 8 & 9PM
Episodes 4 – 6: Sunday, March 12 at 7, 8 & 9PM
When the arrival of two eligible bachelors signals a potential change in status for the Bennet sisters, their marriage-minded mother is sent into a frenzy, and the lively, witty Elizabeth Bennet goes head-to-head with smoldering, haughty Mr. Darcy. Watch a marathon of the first three episodes on March 5 and the last three episodes on March 12 at 7PM.
Stream the whole season now with PBS KVIE Passport
---
5. ViewFinder: Rancho Cordova – Gold Rush to Space Race
Wednesday, March 22 at 7PM
Discover how Rancho Cordova played an important role in history – and its renewal today after challenging economic times. Beginning as a transportation hub during the Gold Rush, the region went on to train thousands of aviators at Mather Air Base. Then, Aerojet General Corporation developed rocket engines and fuel that took America to the moon in 1969.
---
6. American Masters: Dr. Tony Fauci
Premieres Tuesday, March 21 at 8PM
Follow America's most prominent physician over 14 months as he strives to improve national public health. Dr. Anthony Fauci found himself in the spotlight as the COVID-19 pandemic ravaged the globe. See Fauci at home, in his office, and in the corridors of power as he battles the ongoing pandemic and the political onslaught that upended his life.
---
7. Celebrity Antiques Road Trip
Premieres Sunday, March 19 at 7PM
Hit the road for a tour through Great Britain as celebrities like Diana Rigg and Phyllis Logan search for treasures. With antiques experts by their sides, they search the local stores for treasures, competing to see who can turn £200 into a small fortune.
Stream now with PBS KVIE Passport
---
8. American Experience: The Movement and the "Madman"
Premieres Tuesday, March 28 at 9PM
Uncover the story of how two antiwar protests in the fall of 1969 caused then President Nixon to cancel what he called his "madman" plans for a massive escalation of the U.S. war in Vietnam, including his threats to use nuclear weapons. At the time, protestors had no idea what they had prevented and how many lives they had saved.
---
9. Les Misérables: The Staged Concert
Premieres Thursday, March 9 at 7PM
Join a stellar cast for a staged concert of the beloved musical based on Victor Hugo's 1862 novel and set in early 19th-century France, starring Michael Ball as Javert, Alfie Boe as Jean Valjean, Carrie Hope Fletcher as Fantine, and Matt Lucas as Thenardier. The magnificent score includes "I Dreamed a Dream," "Bring Him Home," and "On My Own."
---
The Don't Miss List – March 2023