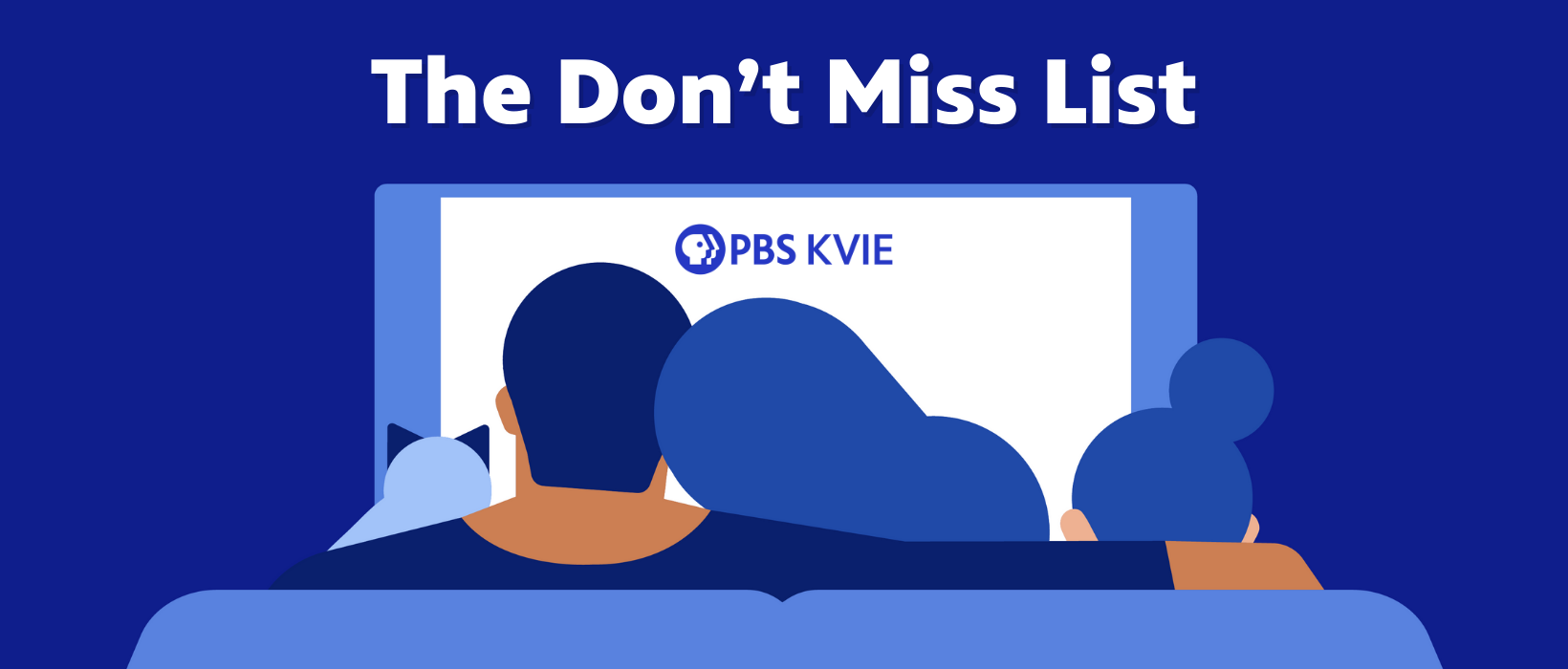 Each month we have a variety of great programs, which can make it hard to decide what to watch! We've compiled a ranking of programs with number one being an absolute MUST watch. Get ready to mark your calendar or set your DVR!
1. Endeavour on Masterpiece, The Final Season 
Premieres Sunday 6/18 at 9PM

The spinoff series inspired by Inspector Morse comes to a brilliant end in the final season as Shaun Evans as the young Morse and Roger Allam as his superior officer face intriguing new crimes. With characters from former seasons popping up in a grand finale, Morse must resolve his professional and romantic future.
---
2. Ridley
Premieres Sunday 6/18 at 8PM              
Detective Inspector Alex Ridley retired from the police force after years of dedicated service. Now he returns as a consultant detective when his former protégée, Carol Farman, needs help cracking a complex murder case. Carol is keen to access Ridley's unique insight into crime-solving, but the investigation takes a dark and unexpected twist.
---
3. The Great American Recipe, Season 2
Premieres Monday 6/19 at 9PM             
Judges Graham Elliot, Tiffany Derry, and Leah Cohen along with host Alejandra Ramos return for another season of The Great American Recipe! Join an exciting and uplifting 8-part cooking competition blending food, family, and fun. Celebrating the multiculturalism that makes American food unique and iconic, a new group of inventive home cooks compete to wow the judges with their beloved signature dishes.
---
4. American Experience: Casa Susanna
Premieres Tuesday 6/27 at 9PM
In the 1950s and '60s, when failure to wear gender-appropriate clothing was illegal across most of the country, a community of transgender women and cross-dressing men found refuge at a modest house in the Catskills region of New York. Lift the curtain on a secret world where the persecuted and frightened found freedom and acceptance.
---
5. ViewFinder: Hope for Healing – The Power of Stem Cells
Premieres Wednesday 6/28 at 7PM
Discover why medical researchers are so hopeful about the future of stem cell research through the stories of remarkable breakthroughs. Learn about the first in utero stem cell treatment that could change the life of a developing baby with spina bifida. And meet a young man born with Duchenne Muscular Dystrophy, whose groundbreaking stem cell treatments have enhanced his quality of life.
Episode sponsored by UC Davis Health.
---
6. Buffalo Soldiers: Fighting on Two Fronts
Premieres Monday 6/12 at 10PM
Explore the complicated history of newly freed Black men who enlisted in the U.S. military. Known as Buffalo Soldiers, they helped lead the expansion westward, build the Pacific Railroad, and serve as park rangers; however, they also participated in the subjugation of Indigenous peoples, the persecution of striking silver miners, and against Filipinos fighting for independence during the Spanish-American War.
---
7. Independent Lens: Mama Bears
Premieres Tuesday 6/20 at 10PM
They call one another "mama bears" because of the ferocity with which they fight for their children's rights. Meet the mothers who grew up as fundamentalist, Evangelical Christians praying for the souls of LGTBQ people but who are now willing to risk losing family and faith communities to champion their kids – even if it rips apart their worlds.
---
8. ViewFinder: Psychedelics and Healing
Premieres Wednesday 6/21 at 7PM
Delve into new research in psychedelic therapy that could have far-reaching effects. Psychedelic drugs, long considered recreational and dangerous, could have life-saving medical benefits. They have the potential to rewire the brain and allow patients to break dangerous patterns of thinking and behavior. They could provide relief to patients struggling with serious diseases, from depression and addiction to PTSD and OCD.
Episode sponsored by UC Davis Health.
---
9. FRONTLINE: America's Dangerous Trucks
Premieres Tuesday 6/13 at 10PM
Investigate the measures that could save lives and avoid deadly truck accidents. Examine the decades of legal maneuvering, political influence, lax regulation, and industry opposition, as deaths rise.
---
10. Below the Belt: The Last Health Taboo
Premieres Wednesday 6/21 at 10PM
Examine the widespread problems in our healthcare system that disproportionately affect women. From societal taboos and gender bias to misinformed doctors and financial barriers to care, see how millions of women are effectively silenced. Hear the inspiring stories of four women who are fighting back – in the hope to improve healthcare for everyone.
---
The Don't Miss List – June 2023