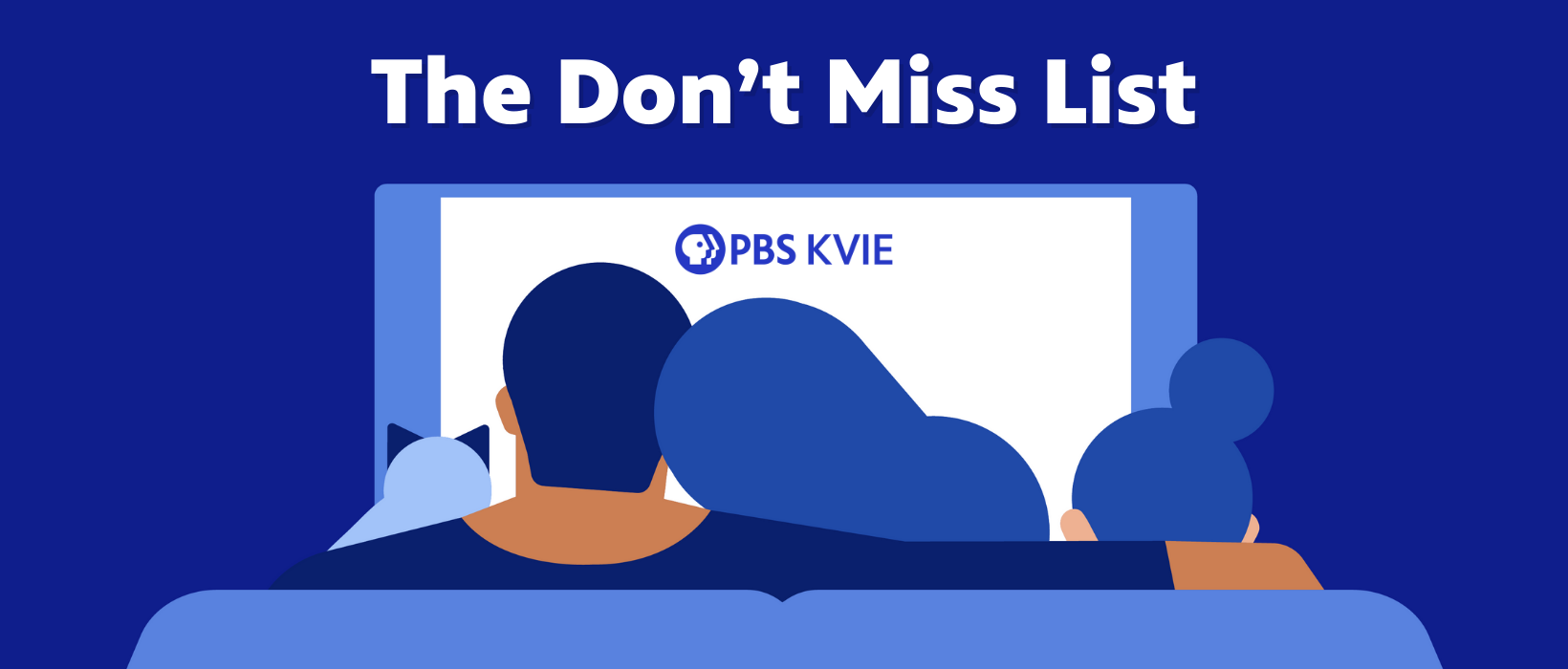 Each month we have a variety of great programs, which can make it hard to decide what to watch! We've compiled a ranking of programs with number one being an absolute MUST watch. Get ready to mark your calendar or set your DVR!
1. Pride & Prejudice Marathon 
Sundays 8/13 & 20 at 7PM, 8PM & 9PM
Delight in Andrew Davies' multi-award-winning adaptation of Jane Austen's classic Regency romance. Starring Colin Firth, Jennifer Ehle, and a fabulous supporting cast, this adaptation pulsates with energy as lively, witty Elizabeth Bennett charms smoldering, haughty Fitzwilliam Darcy against a backdrop of a picture-postcard countryside, small-town assembly rooms, and English stately homes.
---
2. Once Upon a Time in Northern Ireland
Premieres Monday 8/28 at 9PM              
Examine the Troubles in Northern Ireland as told by the ordinary people whose lives it changed forever in this powerful 5-part series. Hear the story of the people and communities that had to live with conflict daily through unfiltered personal accounts – and are still dealing with its legacies today.
---
3. Iconic America: Our Symbols and Stories with David Rubenstein – The Golden Gate Bridge
Tuesday 8/1 at 9PM        
Explore the story behind the Golden Gate Bridge, an engineering marvel that symbolizes America's can-do spirit. Can America continue to execute bold and ambitious infrastructure projects in the 21st century? Hear from historical experts and community members to examine myriad ways the American public engages with this iconic symbol.
---
4. American Masters: Amy Tan – Unintended Memoir
Friday 8/25 at 9PM
Explore the life and work of Oakland native and groundbreaking author Amy Tan. Her hit debut novel, "The Joy Luck Club," catapulted her to commercial and critical success, spending over 40 weeks on The New York Times Best Sellers list.
---
5. NOVA: Arctic Ghost Ship
Wednesday 8/30 at 8PM
Unravel the greatest unsolved mystery in Arctic exploration. In 1845, British explorer Sir John Franklin set off to chart the elusive Northwest Passage, commanding 128 men in two robust and well-stocked Royal Navy ships. They were never heard from again. Now, a Canadian team discovers one of Franklin's lost ships – a vital clue to the fate of the ill-starred expedition.
---
6. Grantchester on Masterpiece, Season 8 Finale
Sunday 8/6 at 9PM & 10PM
Don't miss the final two episodes of season 8! Geordie is placed on desk duty as Elliot contrives to force him to resign. Then in the finale, Will has disappeared, but with Bonnie about to give birth, Geordie must find him and bring him to his senses before it is too late. What happens next? The series was just renewed for season 9 and will be Tom Brittney's final season.
---
7. The Great American Recipe, Season 2 Finale
Premieres Monday 8/7 at 9PM
Gather one last time with the three remaining home cooks as they get ready for the grand finale feast. In the final round, their challenge is to prepare an entire meal that represents their Great American Recipe. Join host Alejandra Ramos and judges Leah Cohen, Tiffany Derry, and Graham Elliott to see who will be named the winner!
---
8. FRONTLINE: Inside the Iranian Uprising
Premieres Tuesday 8/8 at 10PM
Examine what happened to Mahsa Amini, a 22-year-old Iranian woman who was arrested for allegedly not wearing her hijab properly and later died in police custody. Iranian authorities claimed she died of a heart attack, but rumors spread that she had been severely beaten upon arrest. Thousands took to the streets in fury. With a trove of footage filmed by protestors, see a regime under unprecedented pressure.
---
9. American Experience: Flood in the Desert
Tuesday 8/22 at 9PM
Examine the 1928 St. Francis Dam collapse, the second deadliest disaster in California history. Built by self-taught engineer William Mulholland, the bursting of St. Francis Dam was a colossal engineering and human failure. The resulting flood killed over 400 people, destroyed millions of dollars of property, ruined the reputation of Mulholland, and jeopardized larger plans to transform the West.
---
10. Lynyrd Skynyrd: Celebrating 50 Years, Recorded Live at the Ryman
Friday 8/18 at 9:30PM

Join the legendary Southern rock band for a night of their greatest hits at the Ryman Auditorium in Nashville! Few bands have had the impact on creating a lifestyle that Skynyrd has with their fusion of blues rock and Southern hard rock swagger. In this concert recorded live in 2022, hear what would be the final performance by the last original founding band member, Gary Rossington.
---
The Don't Miss List – August 2023