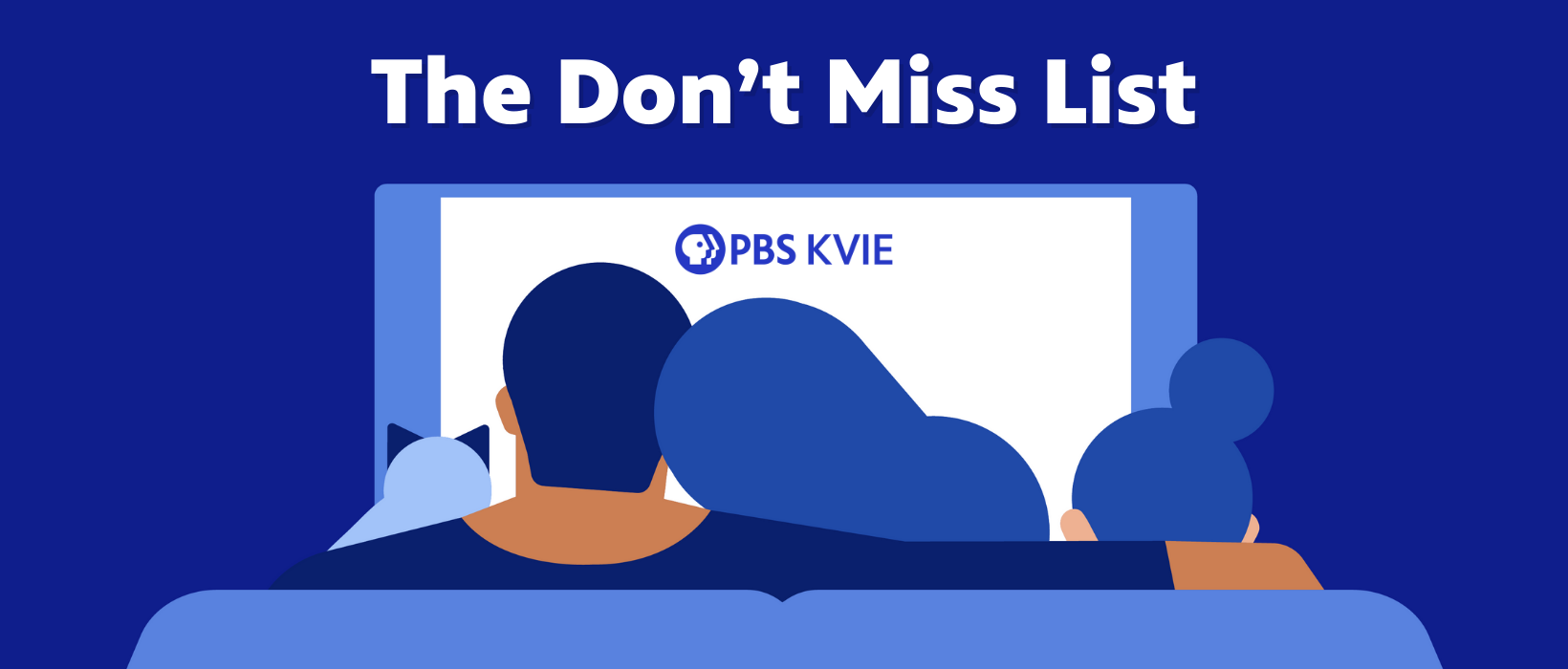 Each month we have a variety of amazing programs, which can make it hard to decide what to watch! We've compiled a ranking of programs airing this month with number one being an absolute MUST watch. Get ready to mark your calendar or set your DVR because February is about to be a great month of PBS KVIE!
1. NOVA: New Eye on the Universe
Premieres Wednesday, February 22 at 8PM
 
With tons of new data and spectacular images flooding in, NASA's James Webb Space Telescope is allowing scientists to peer deep in time to try to answer some of astronomy's biggest questions. When – and how – did the first stars and galaxies form?
---
2. Nature: Dogs in the Wild
Premieres Wednesday, February 8 at 8PM                  
Uncover the secrets of the most successful carnivore on the planet: the canids. From recognizable foxes and wolves to the lesser-known ones like the Japanese raccoon dog, canids have conquered every continent except Antarctica. From wild, unexplored landscapes to the heart of the modern world, meet dogs that talk, foxes that climb, and acrobatic jackals that fly high to catch prey.
---
3. American Experience: Ruthless – Monopoly's Secret History
Premieres Monday, February 20 at 9PM                  
Discover the fascinating and unexpected history behind Monopoly, America's favorite board game and an allegory for the impulses that make our free-market society tick. But behind the myth of the game's creation is an untold tale of theft, obsession, and corporate double-dealing.
---
4. NOVA: Ancient Builders of the Amazon
Premieres Wednesday, February 15 at 9PM
Travel into the depths of the Amazon to discover its hidden history. Recent stunning discoveries are exploding the myth of the Amazon as a primeval wilderness, revealing traces of ancient civilizations that flourished for centuries. Dense settlements indicate populations in the millions, supported by sophisticated agricultural systems, while huge geometric earthworks and roadways bear witness to complex religious ideas and social networks.
---
5. Fight the Power: How Hip Hop Changed the World
Continues February 14 at 9PM & February 21 at 9PM and 10PM
Explore hip hop's political awakening as it grew from an underground movement in the Bronx to the most popular music genre in the U.S. and the fastest growing genre in the world today. Featuring firsthand accounts from some of rap's most integral players, discover how this bold and revolutionary art form became a cultural phenomenon against the backdrop of American history.
---
6. Finding Your Roots Season 9
Continues February 7, 17 & 21 at 8PM
This month, solve family mysteries for actor Joe Manganiello and football star Tony Gonzalez; follow stories of triumph and tragedy with actors David Duchovny and Richard Kind; uncover the unexpected ancestors of activist Angela Y. Davis and statesman Jeh Johnson; and meet the runaway slaves and immigrant settlers who blazed the trail for journalists Jim Acosta and Van Jones.
---
7. Season 3 Finales of our Sunday Night Dramas
Miss Scarlet and The Duke on Masterpiece: The Jewel of the North
Season 3 Finale on Sunday, February 12 at 8PM
The season comes to an explosive climax when Eliza receives a bomb in the mail. Who sent it and why? Eliza teams up with Duke, Moses and her old enemy Patrick Nash to find out who is behind the deadly delivery.
Stream the whole season now with PBS KVIE Passport
---
Vienna Blood: Death is Now a Welcome Guest, Part 2
Season 3 Finale on Sunday, February 12 at 10PM
An attack on another actor turns the spotlight of Max and Oskar's investigation onto Ida Rego's poisoner. They now search in the direction of men obsessed with Ida's rival, Arianna Amsel.
Stream the whole season now with PBS KVIE Passport
---
All Creatures Great and Small on Masterpiece: Merry Bloody Christmas
Season 3 Finale on Sunday, February 19 at 9PM
It's Christmas at Skeldale and Siegfried has to decide whether to protect Tristan at the cost of River's welfare. Mrs. Hall realizes she has to face her feelings for Gerald.
Stream the whole season now with PBS KVIE Passport
---
8. NOVA: Star Chasers of Senegal
Premieres Wednesday 2/8 at 9PM
Investigate Senegal's rich history of astronomy and its promising future of space exploration. In the West African nation, a team of scientists is working to ensure the success of the Lucy mission – a NASA spacecraft named Lucy that blasts off from Cape Canaveral to the Trojans, a group of asteroids over 400 million miles away that may hold vital clues about our solar system's origins.
---
The Don't Miss List – February 2023