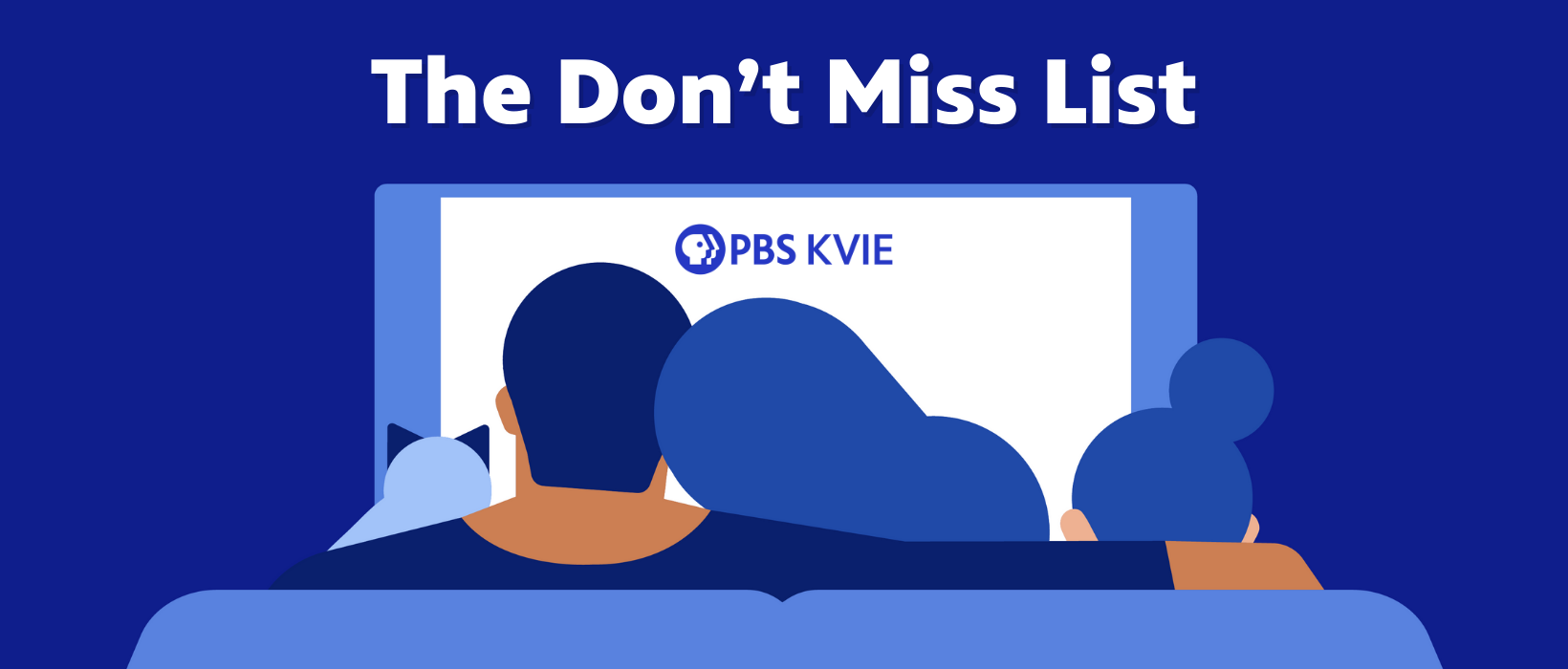 Each month we have a variety of great programs, which can make it hard to decide what to watch! We've compiled a ranking of programs with number one being an absolute MUST watch. Get ready to mark your calendar or set your DVR!
1. America's Heartland 
Premieres Monday 7/10 at 7PM

Visit farmers growing more than 30 different specialty crops, from artichokes to olives and tomatoes to endive. Produced by PBS KVIE, the popular home-grown series returns for a 17th season with 10 all-new half-hour episodes. Travel to farms and ranches in South Dakota, Texas, Pennsylvania, and Alaska to meet families implementing new sustainability practices to better protect soil and the natural environment.
---
2. Grantchester on Masterpiece, Season 8
Premieres Sunday 7/9 at 9PM              
Vicar Will Davenport has a penchant for solving murders in the bucolic village of Grantchester with his ally, Inspector Geordie Keating. In season 8, Will is happily married to Bonnie, and Geordie and Cathy are content in their rebuilt relationship. But an accident and shocking announcements threaten the stability and happiness found by Grantchester's vicar and police detective duo.
---
3. Doc Martin, Season 8
Thursdays at 8PM             
The curmudgeonly practitioner in the Cornish village of Portwenn returns for season 8. Dr. Martin Ellingham, and his wife, Louisa, are living together again with their son, James Henry, but their problems are far from over. Family life proves to be stressful as Martin and Louisa juggle responsibilities, career switches, new patients, and more.
---
4. D.I. Ray
Premieres Sunday 7/9 at 10PM
D.I. Rachita Ray, a British Asian policewoman, is assigned to investigate the suspected honor killing of a young Muslim man. But soon Ray understands that the murder she's been assigned to isn't quite so clear cut, and she finds herself investigating Birmingham's dark underworld of organized crime.
---
5. Human Footprint
Premieres Wednesday 7/5 at 9PM
Explore the global impact of Earth's most ingenious, destructive, and adaptable species. Earth has never experienced anything like us: a single species dominating and transforming the planet. Biologist Shane Campbell-Staton travels the globe to explore our human footprint and to discover how the things we do reveal who we truly are.
---
6. A Capitol Fourth
Monday 7/4 at 8PM and 9:30PM
Celebrate our country's 247th birthday with a star-studded musical extravaganza! Enjoy all the fun for America's biggest birthday party along, with a glittering display of fireworks lighting up the iconic D.C. skyline. Enjoy music from the National Symphony Orchestra; performances by top stars from pop, country, R&B, classical, and Broadway; plus a special tribute to our military heroes and their families.
---
7. River
Premieres Saturday 7/15 at 8PM
British detective John River is haunted by the murder victims whose secrets he must uncover – and by the loss of his recently murdered colleague and confidant, Detective Sergeant "Stevie" Stevenson. While continuing his attempts to find Stevie's killer, John must come to terms with his grief and precarious mental state – all while chasing a suspect with tragic consequences.
---
8. ViewFinder: Off the Beaten Path – Salton Secrets
Premieres Wednesday 7/5 at 7PM
The Salton Sea holds many mysteries. It's the largest lake in California and its receding shores have exposed fabled shipwrecks, gold, ancient petroglyphs, and a rapidly shrinking footprint. How many more secrets will be revealed? And ​what does this seemingly desolate area in Southern California tell us about the future of earthquakes and the potential for ample renewable energy?
---
9. Great Performances at the Met in July
Sundays 7/2, 9, 16 & 23 at 12PM
Delight in new star-studded operas. Nadine Sierra stars as the self-sacrificing courtesan in La Traviata; tenor Piotr Beczała leads the cast as the mysterious swan knight in Lohengrin;  Renée Fleming makes her return to the Met in a new opera inspired by Virginia Woolf's "Mrs. Dalloway," The Hours; and sopranos Christine Goerke and Liudmyla Monastyrska share the role of the cold-hearted princess in Turandot.
---
10. The Savoy, Season 2
Premieres Monday 7/3 at 10PM
Go underneath the glittering façade of one of the world's oldest and most prestigious hotels in London as it reopens after a major refurbishment. Filmed over three years, chart the journey from the hotel's temporary closure during COVID-19 to the grand re-opening of this iconic institution during the most turbulent period in its history.
---
The Don't Miss List – July 2023